Law Man (Dream Man #3) by Kristen Ashley
Law Man

by Kristen Ashley
Series: Dream Man #3


Law Man

by Kristen Ashley
Series: Dream Man #3


Oh man, I feel like my heart just burst with happiness.
Mrs Kristen Ashley, can you please tell me how do you expect me to be loyal and faithful to my men (and I'm not even thinking about my husband here), when every time I read a new book of yours you make me fall in love with yet another hot guy? At first I was in love with Lee Nightingale, then i think it was Max Holden, then Hawk Delgado. I was sure it can't get any better than that, but I was proved wrong when I "met" Brock Lucas. I'm not even going near Tate Jackson or Chace Keaton.
The problem is that now i fell like Detective Mitch Lawson, MY MITCH is my dream book man. How is this fair to the other guys, huh?
Sorry about that. Coming bad to our Law Man here. Actually is just MY Law Man.
Ok, so here's the thing. This book is not 5★. This book is not 6★ either.
This book is a different-galaxy-another-universe-whole-new-other-raking system-off the charts-amazing ★.
It kept me up all night. I finally fell asleep at 7am!!!! I read each page twice, because everything was so good, I felt like i need to enjoy it twice. I giggled like a little girl, got aroused like a 30 year-old and like I said in the beginning, my heart burst with happiness reading this book.
Prepare your heart for a lot of rainbows, your stomach for butterflies, wooshing sounds, panties dropping and all other good stuff out like that, because I'll introduce you to the "criminally attractive", best man you could possibly dream of, Detective Mitch Lawson.
He lives one door down from sweet Mara. Mara has been in love with Mitch for years, not knowing much about him, besides seeing how great he looks. She's shy around him, because she has a Classification system of Ones to Tens for people around her. She thinks Mitch is a 10.5 and she's 2.5. In her head, those two could never work, as 7 to 10 stick around each other as 1 to 3 do on their side.
This is actually hilarious. You should hear her explaining this in the beginning. I laughed my ass off.
Thank God Mitch is amazing so he sets his mind into changing the way Mara thinks about this whole thing, convincing her to pull her head out of her ass and see how beautiful she actually is, how good and sweet and that she was made for him.
He's the best kind alpha-male out there. He's protective of Mara and Billy and Billie (her 9 and 6 year-old cousins she's be taking care of), he's loving, selfless, smart (he knows how to handle Mara), not to mention sexy as sin.
You jump outta my truck again before I've come to a complete halt, swear to God, baby, I'll turn you over my knee. You with me?" My chest was rising and falling swiftly. I'd lost the ability to see, everything went blurry and I'd also lost the ability to think."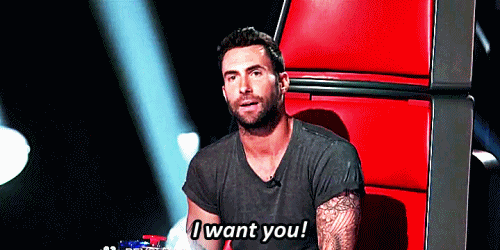 Mara is an amazing heroine. She's clueless about how awesome she really is, which makes her even more funny, adorable and lovable.
This is their story. I was actually relieved that Kristen Ashley's spared me of major drama and angst and suspense this time. Or maybe I'm getting immune to that after a few of her books.
Long story short, you definitely need to read this book. Actually you really have to read all of KA's books.